Discover Hotel Planinka 4 ****, experience the luxury of unspoiled nature in the embrace of the alpine climate in the heart of Ljubno ob Savinji with uniquely furnished rooms and ambience designed to replenish your soul.
Simple perfection
The specialty of the Planinka Hotel is its elegant atmosphere,
paired with state-of-the-art hotel comfort, subtle perfection and individual guest service.
Its fourteen
exquisite
rooms were furnished with great attention to detail.
Traditional dishes with high quality cuisine
Hotel Planinka restaurant ranks among the best restaurants in Slovenia. There are three dinning rooms to choose which are elegantly furnished. The restaurant provides space for up to 70 people. C
hef Zdravko Robic and his team enthrall their guests with local dishes with an international touch. Sommelier Igor Dorner Radosavljevic takes care of the wine celler of Slovenian and foreign wines.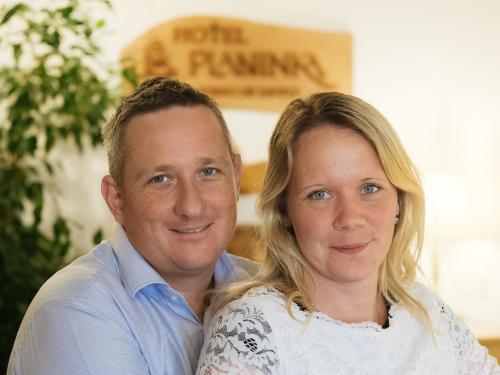 Helena in Tomaž Žerovnik, owners of the hotel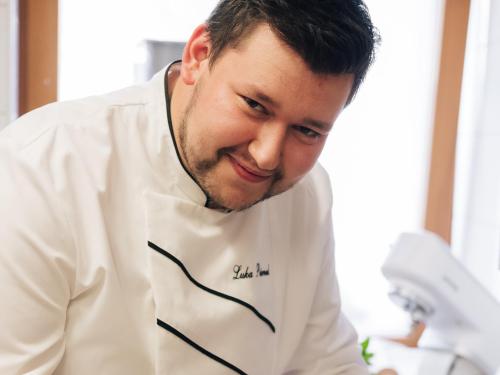 Sous Chef Luka Peternel