Discover Hotel Planinka 4 ****, experience the luxury of unspoiled nature in the embrace of the alpine climate in the heart of Ljubno ob Savinji with uniquely equipped rooms and an ambience designed to complement your soul.
Simple perfection
The special feature of Hotel Planinka is the elegant atmosphere, which is combined with top hotel comfort, simplicity and stylishly finished equipment and individual service of guests. Its fourteen exceptional rooms have been furnished with great attention to detail.
Traditional dishes with elements of fine cuisine
Hotel Planinka's restaurant is one of the best restaurants in Slovenia. We offer privacy for your culinary enjoyment. C
hef Luka Peternel and his team enchant their guests with local dishes with an international touch. The restaurant carefully stores over 150 top Slovenian wines in its wine cellar.
We have added some exceptional foreign wines to this set. Our small wine cellar is ideal for pampering your guests in a very special ambience.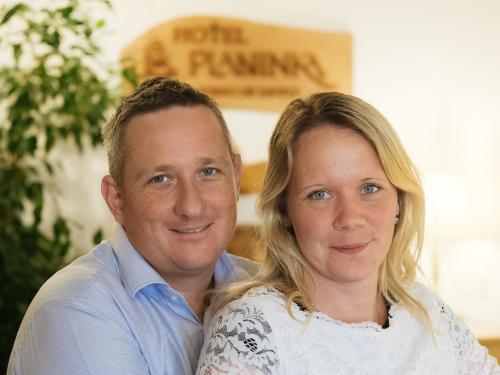 Helena and Tomaž Žerovnik, hotel manager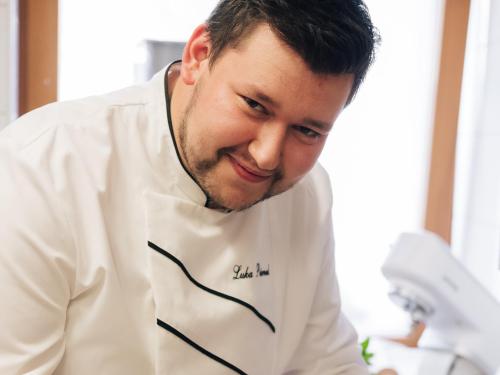 Chef Luka Peternel